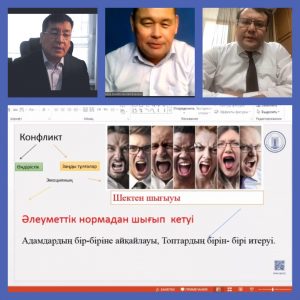 Today, the branch launched a 5-day seminar on this topic in an online format.
The purpose of the seminar:
to increase the professional competence of civil servants in effective negotiation, behavior skills, ways to prevent conflicts in conflict and crisis situations
⠀
How do we build a psychological connection during negotiations?
⠀
Professional competencies necessary for negotiations, and how to develop them?
⠀
What are the practical tools for effective interaction of civil servants with the public?
⠀
Stages of the conflict, how to manage it?
– Mediation, the role of a mediator in bilateral negotiation processes
⠀
During the seminar, students will receive answers to these and other questions, master negotiation skills and ways to resolve conflicts.